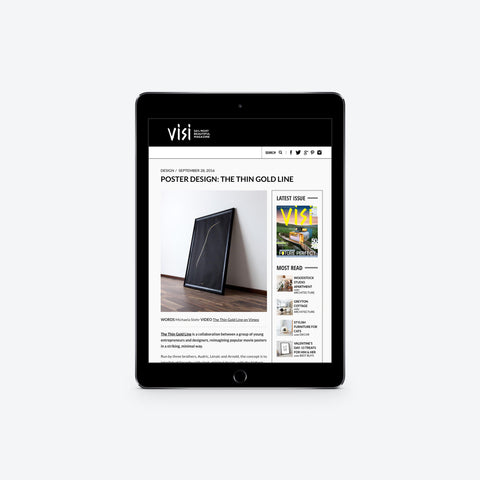 The Thin Gold Line is a collaboration between a group of young entrepreneurs and designers, reimagining popular movie posters in a striking, minimal way.
Run by three brothers, Audric, Lénaïc and Arnold, the concept is to interlink philosophy with sleek, minimal design, with the highest quality printing and paper available.
"Each poster in this Collection reveals the traces famous movies left on the collective unconscious by illustrating their essential form through respecting aesthetic and philosophical criteria," explain the brothers. "Our golden line is the synthesis of the most minimal and artistic shape with the highest possible recognisability, making it the symbol that best conveys the core of a movie."
The Cinematic Collection interprets four well-known movies, renamed as The Dark Side, The Red Pill, The Final Frontier and The One Ring. These iconic blockbuster reinventions are printed in Verona, Italy, using the brightest foil (Kurz Luxor) currently available on the market, as well as the darkest Fedrigoni paper, which is 20% darker than Sirius paper.
Michaela Stehr